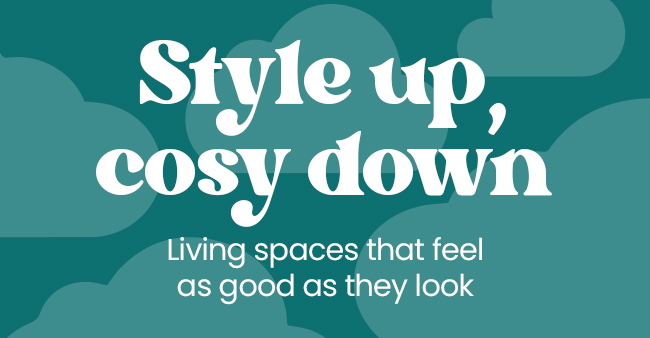 We have curated a selection of the most unique British bean bags that both feel fantastic and look effortlessly on trend too. Discover your ideal shape, style and fabric, inspired by the interior trends of the moment and hand selected by our trend experts.
If you're struggling to choose, let us guide you with a few tips from our soft furniture specialists.
Where will my bean bag live?
You might want a bean bag chair to fill an empty corner of an open plan living space, to use as your primary piece of furniture in a studio flat, or simply to create a fun and informal atmosphere in your space. These lightweight chairs are so versatile you will find yourself moving them from room to room for different activities throughout the day. With a chair or ounger, you can create a window seat in your bedroom to catch a moment of peace, then it can be easily taken downstairs for some family time. This makes these perfect for apartment and loft living, there will be no 'PIVOT' moments, fighting with your furniture on the stairs, making city living that little bit easier. 
Which fabric and style suits my lifestyle best?
We have sourced a range of fabric styles to fit in with your lifestyle. If you're a sun worshiper, try our outdoor bean bags or explore Icon's innovative water repellent, yet softly woven Serenity Lounger, robust enough to enjoy in the garden. If creating a warm and inviting #nesttoimpress is more your style, our selection of cosy faux fur, velvet, cord and real leather will create an instantly 'hygge' atmosphere that your friends and family won't want to leave. 
Whatever your taste, and however big or small your space is, your favourite seat in the house is waiting for you! For more interior inspiration and advice hop over to our Living Spaces blog, Icon's Instagram page, or feel free to give us a call.
©BGRP Ltd. All rights reserved. Registration Number 5423920 Unit 3, Easter Park, Baker Road, Nelson Park West, Cramlington, Northumberland, NE23 1WQ