RESTFUL RETRO
The ICON® Soul Slouch Armchair Beanbag is inspired by the laid-back sophisticated style of the seventies. This soft yet supportive armchair offers vintage style, modern design and one the most relaxing spaces to unwind.
CHIC SHAPE
The touchable texture of the Jumbo Cord fabric has an invitingly gentle appeal because of its deep pile. Unlike traditional corduroy this fabric is irresistibly soft, creating a cosy seat for one. Designed with clean lines, this chic shaped chair is also sophisticated and elegant.
SEVENTIES STYLE
Enjoy a vibrant social atmosphere and mellow ambience whilst resting back in this soulful seat. It's matching handle means this lightweight design is easily moved from room to room, catching you in comfort, wherever the mellow mood draws you.
CASUAL & COSMO
The ICON® Soul Slouch Armchair Beanbag can be teamed with laid-back retro designs to create a soulful seventies living space at home. Try accessorising this armchair with the ICON® Milano Velvet Footstool for a cosmopolitan Italian hotel vibe from the sixties.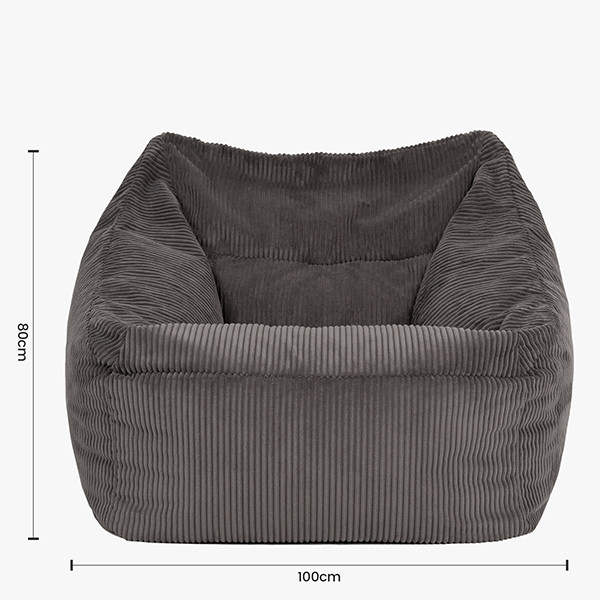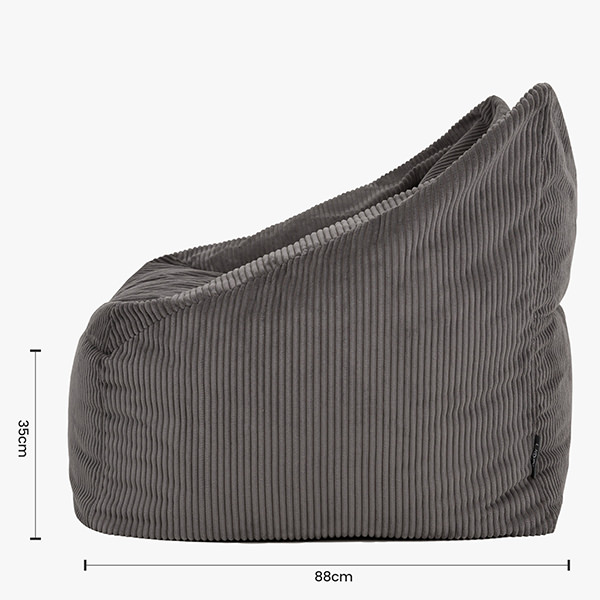 DIMENSIONS
Width
100cm
Depth
88cm
Height 
80cm 
Seat Height 
35cm 
 
 
 
 
 
 
PRODUCT DETAILS
Fabric
100% Polyester
Brand
ICON®
Cleaning Instructions
Surface clean only, using mild detergent if necessary.
 
Do not machine wash
 
Do not Iron
 
Do not Dry Clean
 
Do not Tumble Dry
 
Do not Bleach
 
Due to the very slight possibility of dye transfer, avoid contact between dark and light coloured textile surfaces.
Registered Design Number
6039261